Posts Tagged 'crowned portrait'
Big news has come out of The Royal Mint today, as they have just issued the brand-new 2023 Gold Proof Sovereign!
Released to commemorate the Coronation of King Charles III, this new Sovereign is certainly worth adding to your collection for several reasons…
Special Crowned Portrait
What makes this release so unique, is the fact that it features a special crowned portrait of King Charles III – the FIRST time we have ever seen a crowned King on a modern UK Sovereign!
That makes this issue entirely different to King Charles' first Sovereign released in late 2022, which featured the standard portrait.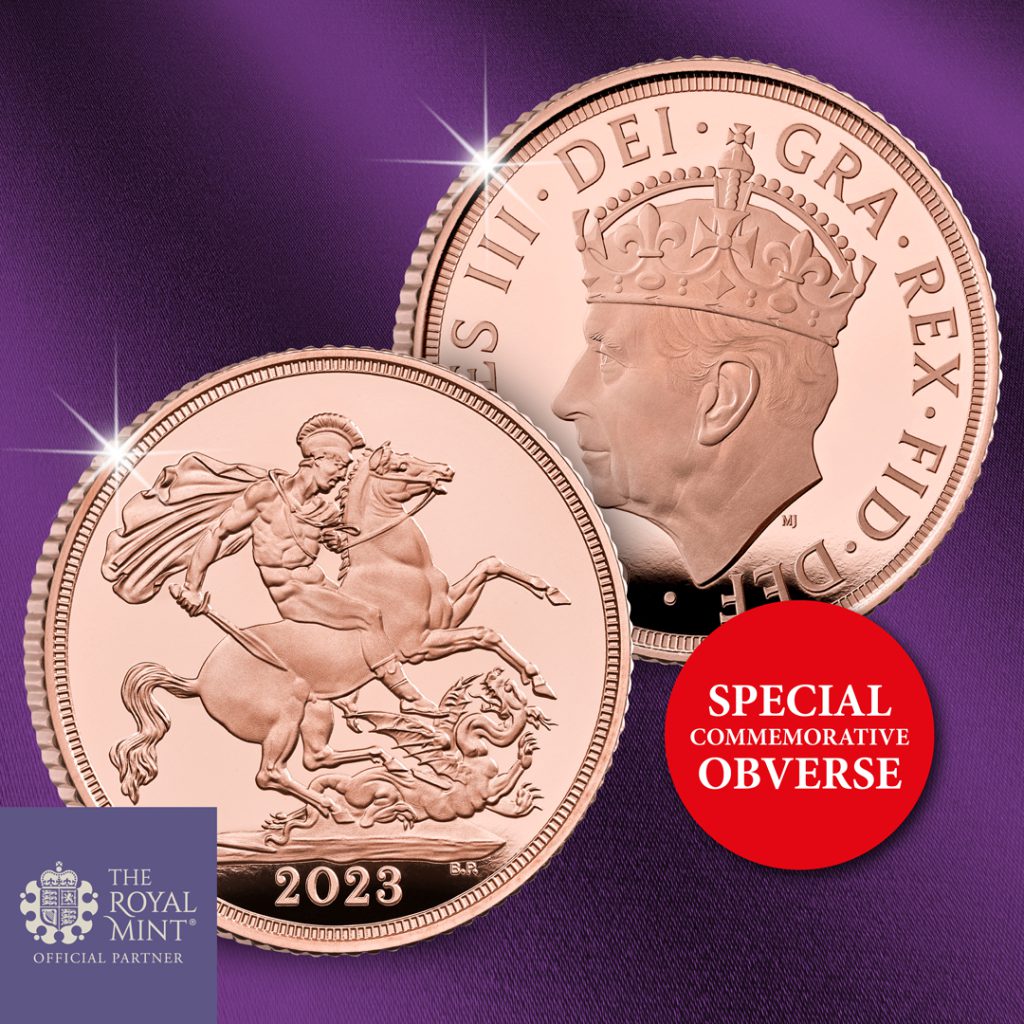 You may recognise this special crowned portrait from elsewhere, as it's the same as the one seen on his Coronation range of coins that came out earlier this year.
To say that these were popular when they were issued back in April would be an understatement. In fact, all premium specifications of the Coronation range sold out in a matter of hours, as collectors made sure they were the first to snap them up.
And the portrait's not the only thing that's different about this new issue…
Surprise Release
This release is something of a surprise, because we already had a King Charles III Sovereign issued in late 2022 – this featured his new portrait on the obverse and a tribute to Her Late Majesty Queen Elizabeth II on the reverse.
You therefore might have expected the next UK Sovereign to be issued later this year, but tradition has been bucked and a UK Proof Sovereign has been released in the month of June especially to commemorate King Charles III's Coronation.
One thing that will surely remain the same though, is that this is a coin that will sell out.
High Demand
The Sovereign has been the sell-out coin for years now. In fact, the last 9 years have seen consecutive sell-outs, sometimes in a matter of days and even hours.
Struck to a proof finish from 22 Carat Gold, this Sovereign features the iconic Pistrucci design of St George slaying the dragon on the reverse – another first, as this will be the first time a King Charles III Sovereign has carried the 200+ year-old design.
It's the one Sovereign that collectors simply must own, and there's no doubt that it will sell out very quickly – especially as just 15,000 have been authorised.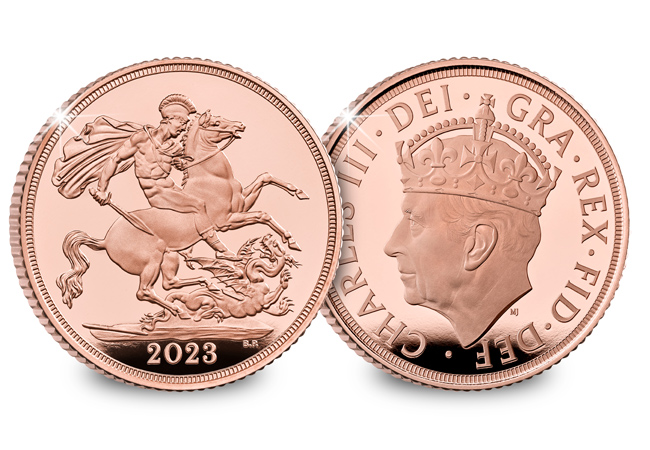 The Coronation has been the most significant numismatic event in recent memory, even surpassing Her Late Majesty's Platinum Jubilee.
And one-year-only obverse designs are also very rare for the Sovereign, so when they have been released in the past, they have sold out quickly and become particularly hard to find.
However, we have managed to secure a small quantity of the brand-new Gold Proof Coronation Sovereigns for Westminster Collection customers – but you'll have to be quick to make one yours!
Click here to view the brand-new 2023 Gold Proof Coronation Sovereign >>
Or, check out the full UK 2023 Coronation Sovereign range here >>