Posts Tagged 'Gurkha Bullet coin'
When I first heard the story behind the 1955 4 Paisa coins I could hardly believe it. They're genuinely some of the most incredible coins I've ever seen.
The Nepalese 4-Paisa coin was minted from spent brass World War II rifle bullet casings left by the famous Gurkha soldiers.
This is the fascinating story behind their minting…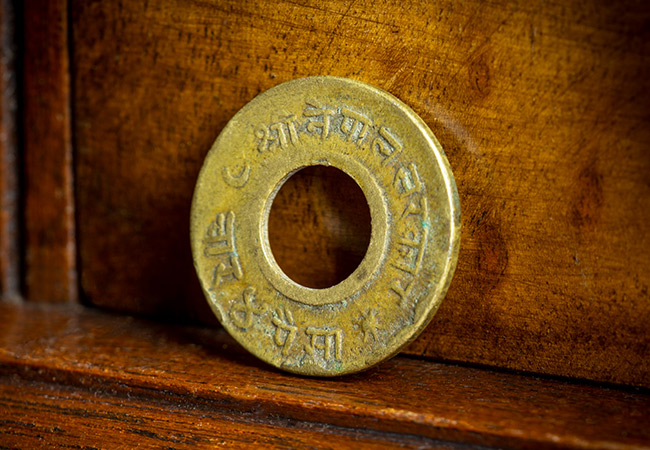 The story of these coins originates from the battlefields of Asia. After the war in the East was over, a General in the Nepalese army discovered a number of empty cartridge cases that had been stored in a government unit behind Tangal Palace in Kathmandu.
These used rifle cartridges came from Gurkha and Nepalese soldiers fighting for the Allies on the Assam and Burma fronts where they had valiantly battled the Japanese. Although it is not clear by whom or for what purpose the used cartridges had been collected from the WWII battlefields, it seems that they had been forgotten and left to rust.
It's incredible that these pieces of history could simply be forgotten, so the General decided to find a way of paying tribute to the soldiers who had left them behind.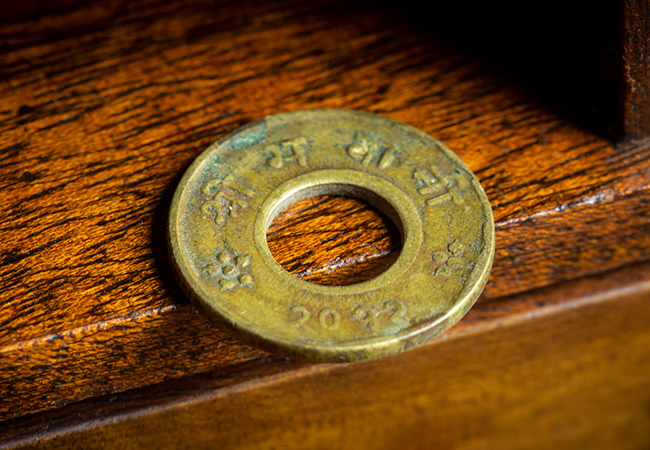 It just so happened that the General who discovered these casings was related to the head of the Government Mint in Nepal. The General suggested to the Mint that these used cartridges should be struck into coins as a way of paying homage to the Gurkha soldiers.
Gurkhas advance through a smokescreen up a steep slope, 16 March 1943

Gurkhas in action with a 6-pdr anti-tank gun, 16 March 1943
So, in 1955 the 4 Paisa coin was duly minted from these very cartridge shells which had once been in the middle of the intense fighting of WWII. They now stand as a lasting tribute to the brave Gurkha regiment that fought so valiantly for the Allies.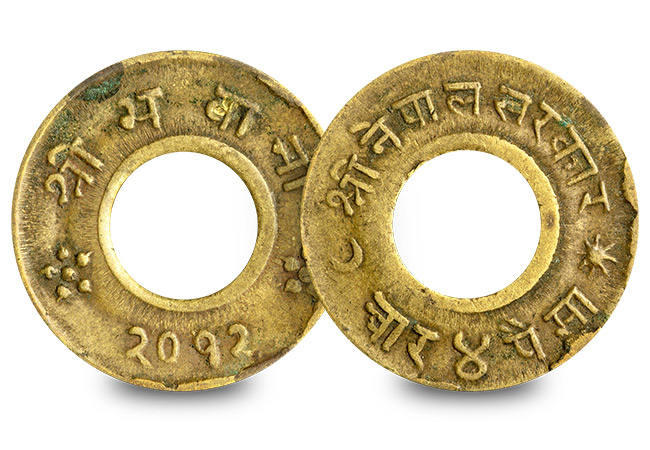 ---
And what's more, they also hold huge significance as a numismatic collector's piece. As the number of empty shells was extremely limited, these incredible coins were issued for just one-year-only before the supply was completely exhausted.
The story behind these coins is incredible – not only were they struck from genuine bullet shells, but were also minted to pay tribute to one of the most highly respected fighting forces in the world.
---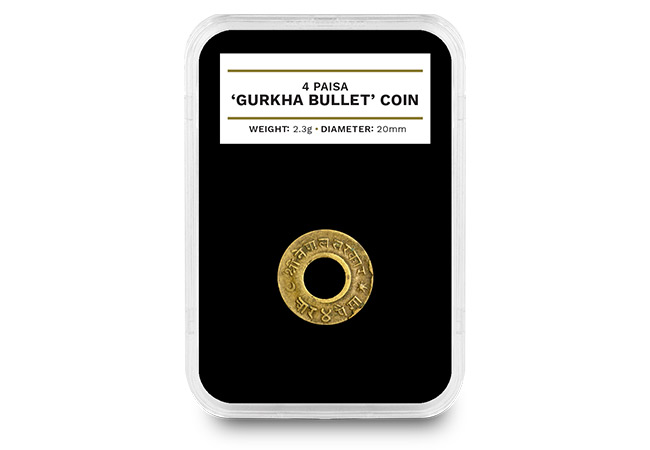 If you're interested…
Today you have the chance to own one of these Gurkha Bullet coins for JUST £24.99 (+p&p). Act now to secure this incredible piece of history for your collection!