Posts Tagged 'Smartminting'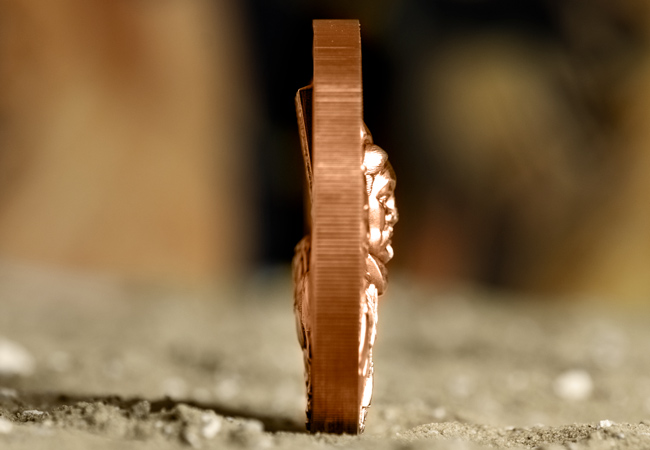 In 1974 a Chinese farmer came across a discovery that would captivate the world … they unearthed the 2,000-year-old Terracotta Warriors.
While digging a well in Xian, China, local farmers came across pieces of a terracotta figure. These shards turned out to be part of the 8,000-warrior-strong Terracotta Army, whose purpose was to stand guard for the first Emperor of China, Qin Shi Huang, for all of his eternal afterlife.
Qin Shi Huang – The First Emperor of China
Qin Shi Huang was the founder of the Qin dynasty and reigned as the first emperor of China between 221-210 BCE.
The emperor longed to find himself an elixir of immortality and summoned magicians and alchemists to his court to discover life-prolonging elixirs.
When his magicians were unable to find a way to make him immortal, the emperor decided to create an impressive tomb for himself. Rulers in ancient China typically had two or three statues to guard them in the afterlife, but Qin Shi Huang demanded a whole army be built to protect him.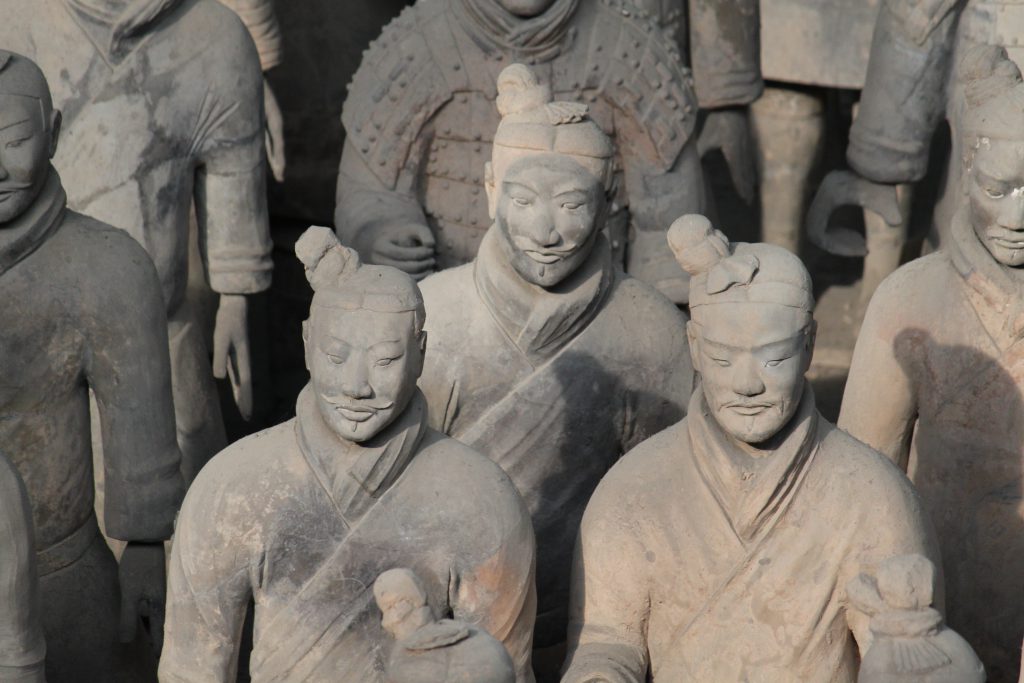 The Terracotta Warriors
What makes these warriors so impressive is that each life-sized statue has been individually created with its own unique features, thought to represent some of the actual soldiers of the day. It is estimated that it took 720,000 artisans over 40 years to complete this incredible army.
It is no surprise that this impressive find is praised as the eighth wonder of the world and was named a UNESCO World Heritage site in 1987.
Along with the army, many other figures have been found, these include entertainers, animals, and a pair of intricately detailed, ten-foot-long bronze chariots drawn by four bronze horses.
To honour this legendary discovery, a palace-approved coin has been issued featuring 3 of the warriors, each recreated in stunning detail using the most advanced minting technology available.
Extraordinary Smartminting technology
This BRAND NEW Terracotta Warrior coin has been made using innovative smartminting technology, which provides an unprecedented level of intricate detail with extraordinary high relief. This means that the warriors and carriage on BOTH sides of the coin can be seen in 3-dimensions to a high-quality proof-like finish.
You can see this impressive craftsmanship in the video below.
Only a small number of mints across the world are able to use smartminting technology due to its extreme complexity, this means that limited ranges using this technique have been released.
And fittingly, they have been struck from a rarely used coin material, copper, complimenting the Terracotta colour of the warriors themselves.
I have only been able to secure 250 of these magnificent coins, so you'll have to act quickly if you want to add one to your collection.

Back in January, I attended the largest coin show in the world – the World Money Fair. Thousands of collectors and hundreds of dealers and Mints from all over the world attend the annual fair to showcase their new releases and the very latest in minting technology.
I'm always looking for new and unusual coins to offer collectors, whether that be a shape, size or technologically advanced coins that push the limits on what can be achieved in the minting world.
So, ever since I arrived back in the UK, there's been some incredibly exciting coin news I've been wanting to share with you.
But before you read anything else, you need to know that the majority of the range completely SOLD OUT before going on general release so you get the enormity of how big a deal this is!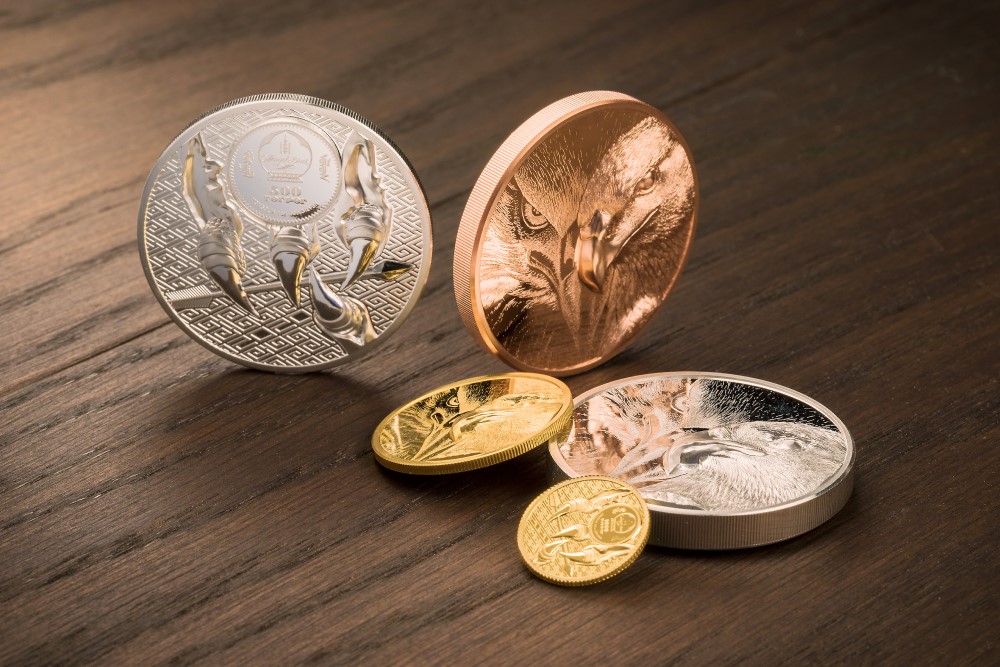 Introducing Smartminting 2.0
Most collectors are already familiar with Smartminting technology. Only achieved by a small number of mints across the world, the exact techniques used in Smartminting are a fiercely guarded secret, but essentially the state of the art technology allows unprecedented levels of intricate detail and extraordinary high relief while only very slightly increasing the weight.
So what more could Smartminting 2.0 possibly offer I hear you ask?
This new technology (or 'Smartminting Reloaded' as it's been coined in the collecting world) breaks many barriers that were previously considered impossible… Until now.
Take a look at the images I've included below, and you'll see BOTH sides of the coin can now be struck to an incredible high relief proof finish. But that's not all, the relief levels are 100% higher than what was previously possible!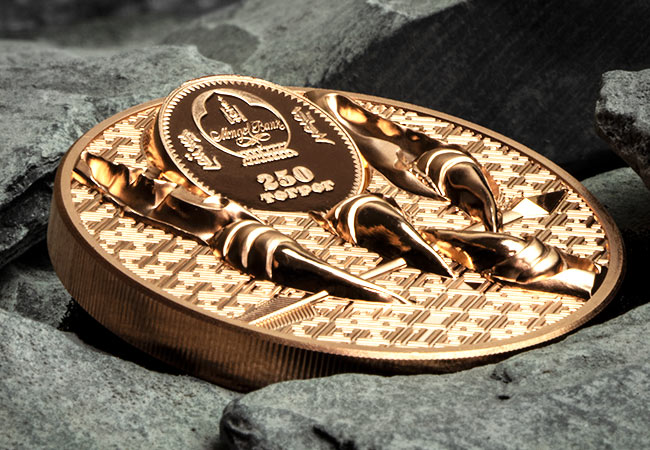 And if that's not enough, for the FIRST TIME EVER, Smartminting technology has been applied to a coin made from copper.
You'll notice the incredible relief of the Eagle's claws which make it look like they're literally ripping through the metal and right through the other side of the coin!
Featuring 'Incuse' Striking
It also features 'incuse' striking. An incuse strike is a relatively new minting process that allows a design to be struck into a coin creating a 'sunken' design, as opposed to the standard raised relief. Few mints in the world have attempted Incuse striking as the unique and unusual format makes them more challenging to strike and, therefore highly unusual to come by.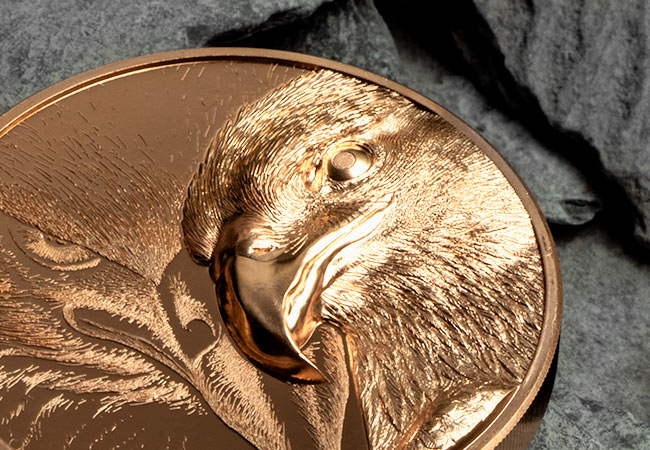 The 'Incuse' strike is visible where the depth of the claw marks are left in the surface of the coin.
Also notice how the high relief of the Eagle's head extends to the edges of the coin instead of just the centre, leveraging the whole surface area of the coin.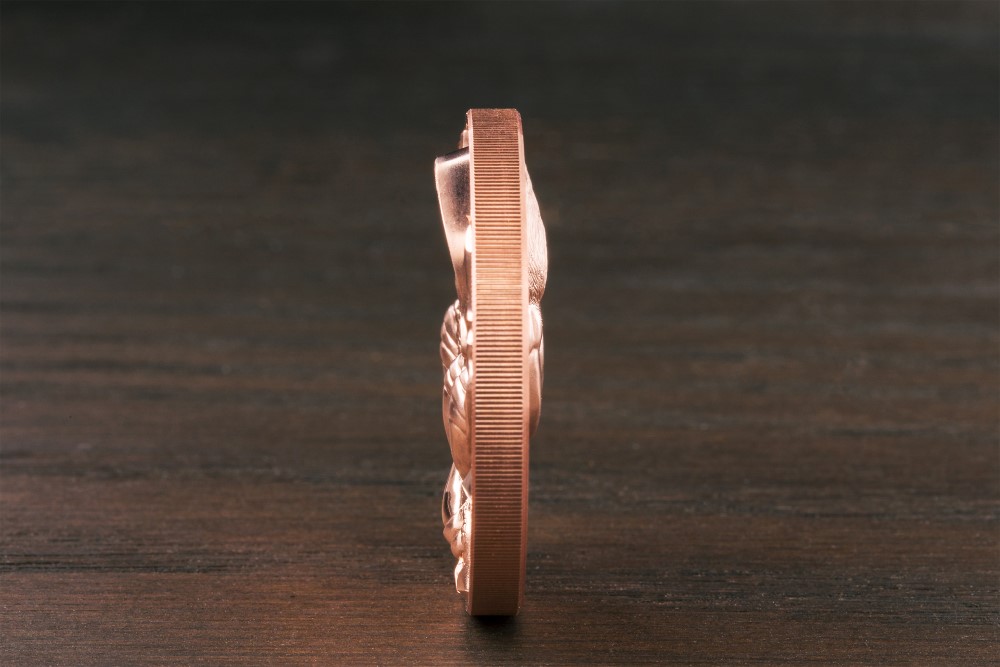 This ground-breaking technology has been deployed on a range of Majestic Eagle coins. The design featured was chosen to symbolise strength, leadership and vision and I'm sure you'll agree it beautifully showcases just what the new Smartminting enhancements are.
However, to fully appreciate this coin, I ask, that you to watch this video. This coin really is an outstanding work of art and this video is the only way to fully appreciate this coin without physically holding it.
---
If you're interested…
The Majestic Copper Eagle is strictly limited to JUST 5,000 collectors worldwide and I am delighted to have been able to get hold of an allocation to offer collectors. But they've been selling extremely quickly, so you'll need to pre-order one now to ensure you can add one to your collection. Priced at JUST £55 (+p&p), click here to secure the Majestic Copper Eagle for your collection NOW >>