Paying Tribute to the Extraordinary Life of Queen Elizabeth II with Three Silver Coins
This past year has been the most poignant moment for the British Monarchy in decades.
We celebrated the Platinum Jubilee of Queen Elizabeth II, sadly said goodbye to our Longest Reigning Monarch, and witnessed the Coronation of King Charles III.
With royal issues across the world selling out, there has been insatiable demand for Queen Elizabeth II commemoratives in this significant year.
In fact, collectors across the Commonwealth, past and present, have rushed to secure a piece of history as we experience the biggest change in our Monarchy in 70 years.
But now, you can secure the Silver coins from Royal Canadian Mint – paying tribute to Elizabeth II's extraordinary life.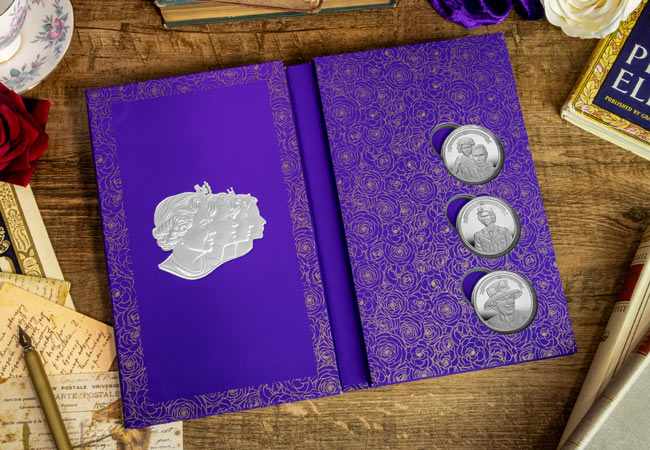 The Designs
To celebrate the most remarkable milestones of Queen Elizabeth II's life, The Royal Canadian Mint have issued three stunning Silver Proof coins – in one complete collection!
Expertly struck from 1oz of 99.99% ultra-fine silver to a flawless proof finish, each coin has been thoughtfully inspired by three famous photographs from Queen Elizabeth II's extraordinary life.
The first coin depicts Elizabeth II as a child in the arms of her father King George.
Not only is King George VI and his daughter a rare sighting for reverse designs, but a young Elizabeth II is also an exceptional feature for coinage.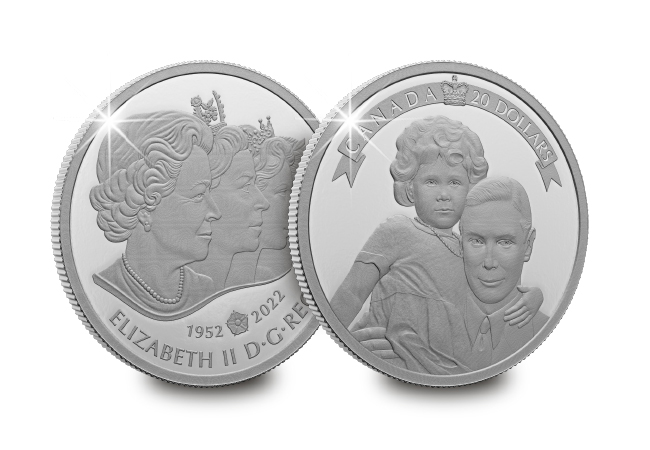 Equally as unique, the second coin portrays Elizabeth II in military uniform during her time in the Women's Auxiliary Territorial Service.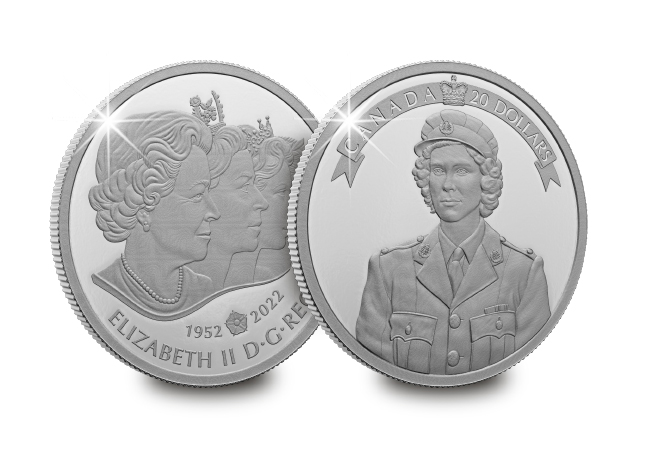 Finally, the third and arguably most recognisable depiction of our Longest Reigning Monarch is inspired by a photograph from a Royal Visit in her later years.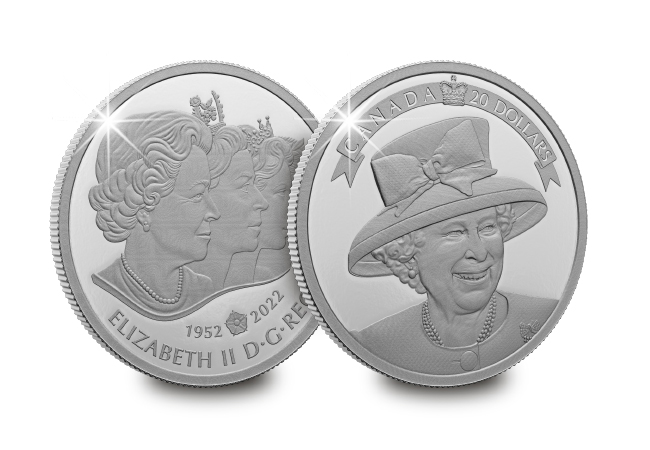 Special Obverse
What's more, all three Silver coins in this collection feature a special tribute obverse, combining all four Canadian effigies of Elizabeth II. Marked by a small Tudor rose, this unique obverse design honours Elizabeth II's coinage since her coronation in 1953.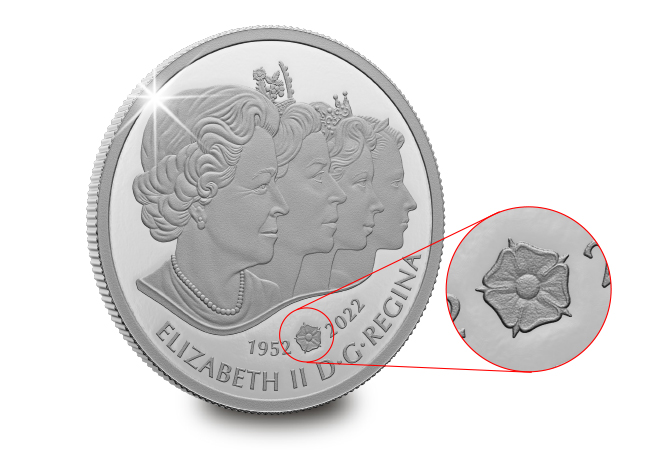 This tribute obverse is unique to this range of coins, and integrates the designs of previous obverse designers: Susanna Blunt, Dora de Pédery-Hunt, Arnold Machin, and Mary Gillick.
But, just 7,500 collectors worldwide will be able to own such a sought-after collection.