Posts Tagged '1953 coins'
It's not often that you see a complete set of historic stamps with such monumental importance. And it's even rarer for those stamps to be alongside a complete set of coins of the same year, in this case 1953.
But the Queen Elizabeth II Complete Coronation Stamp and Coin Collection has both of these highly collectable items, and it has a tiny edition limit of 495!
So, join Adam as he takes a closer look at what is surely the perfect collector's tribute to Queen Elizabeth II.
---
If you're interested…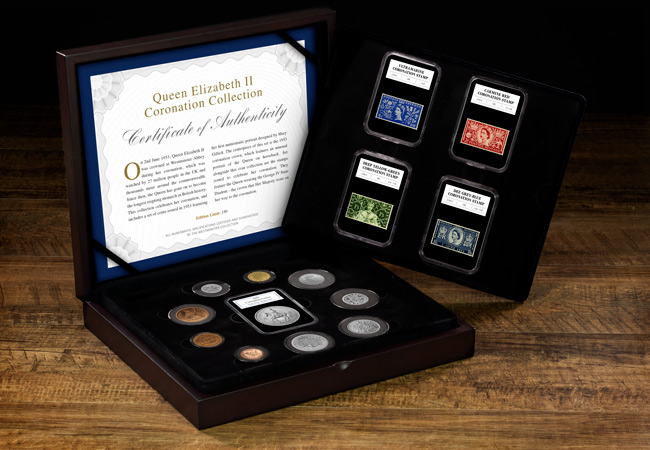 Click here to be one of JUST 495 collectors to own the The Queen Elizabeth II Coronation Coin and Stamp Collection >>