Posts Tagged 'Collecting'
November 4th 1922, in Thebes, Egypt, English archaeologist Howard Carter discovered the greatest treasure in Egyptology. The tomb of ancient Egyptian King Tutankhamun.
The excavation was slow and cautious. It wasn't until 16th February 1923 that the third doorway was opened, revealing the Burial Chamber.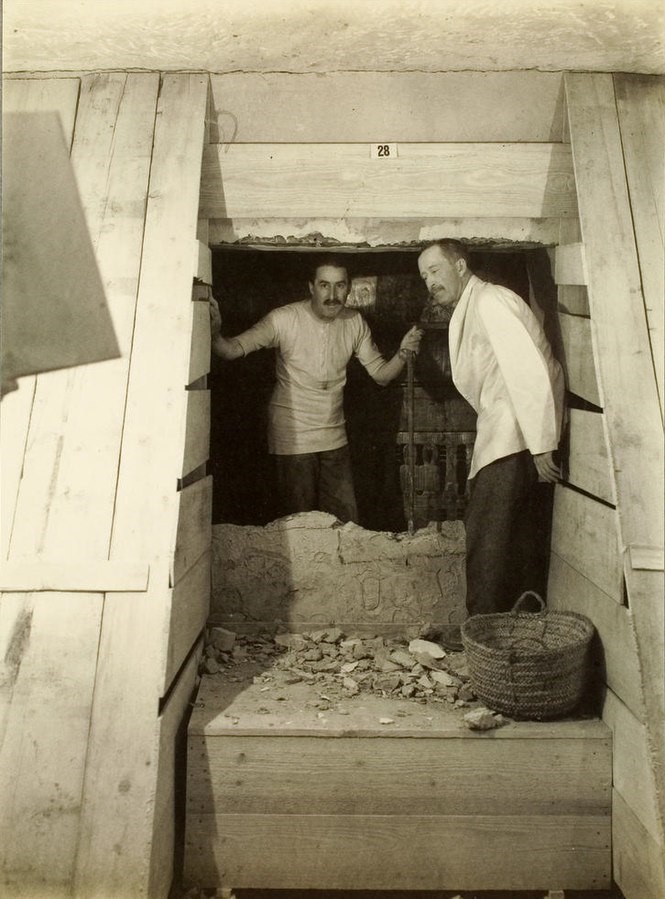 The chamber not only contained the perfectly preserved sarcophagus of Tutankhamun, but also remarkable treasures untouched for more than 3,000 years.
And now, to mark the centenary of this incredible discovery, a collection of new 50ps has been authorised by the Isle of Man Treasury.
But most importantly, these are the FIRST coins to feature the new official British Isles portrait of King Charles III.
Five Tutankhamun 50ps authorised by the Isle of Man Treasury
To celebrate the extraordinary treasures found within King Tutankhamun's Tomb, you can now secure these FIVE new Brilliant Uncirculated 50ps.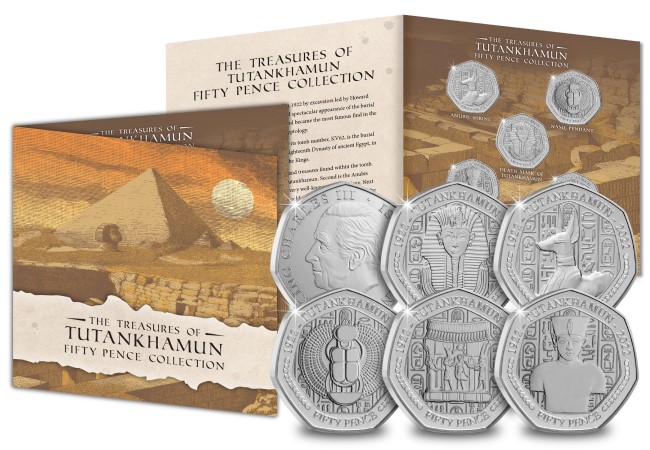 Featuring five iconic designs carefully curated by Joe Cummings that represent artefacts and treasures found within King Tutankhamun's tomb. These include; the famous death mask of Tutankhamun, Anubis Shrine, the Name Pendant, a corselet, and a model of the torso of Tutankhamun.
Your coins will arrive in a detailed presentation pack to keep your coins safe for years to come.
Don't miss out, sure ALL FIVE for just £34.95 (+p&p) >>>
Limited Edition Silver Proof 50p set restricted to JUST 795 Collectors WORLDWIDE
JUST 795 Silver Proof Sets are available worldwide. Considering The Royal Mint's Silver Proof Tutankhamun £5 has an edition limit of 1922, how long can 795 sets possibly last?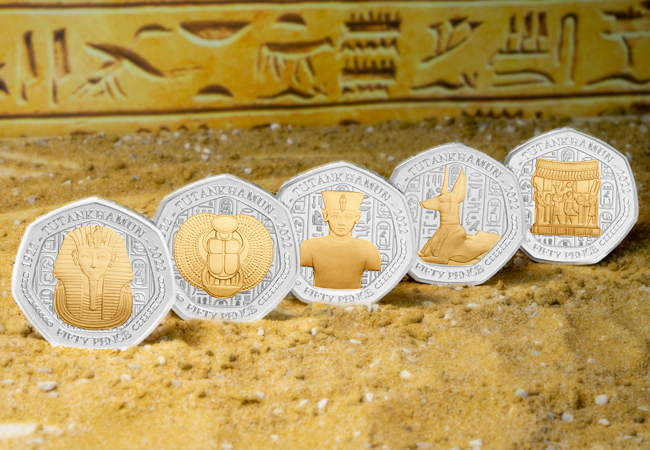 Each 50p in this FIVE-coin set has been struck from 925/1000 Silver to a pristine Proof finish. What's more, with the addition of 24ct Gold-plating, it comes protectively housed in a deluxe presentation box.
The ULTIMATE Presentation of Stamps and Coins – with the addition of vivid colour print!
Just 495 Brilliant Uncirculated 50ps feature a colour finish for use within this Ultimate Stamp and Coin Cover.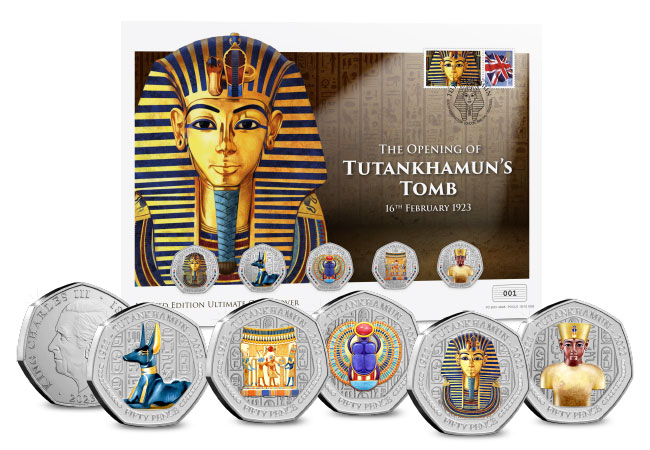 These covers will be officially postmarked by the Royal Mail on the 16th February 2023 – the 100th anniversary of the Opening of the Tomb.
And with ONLY 495 of these covers available worldwide, many collectors are sure to miss out.
This is the smallest edition presentation you'll find – from a collector's point of view, the decision is obvious. You can only secure the NEW 50ps with colour and Official Royal Mail Philatelic label in a set like this, and we guarantee you won't find a smaller edition anywhere else.
Click here to secure the ULTIMATE Presentation for just £70 (+p&p) >>>
JUST 195 Available Worldwide – The DOUBLE DIAMETER Tutankhamun 50p struck from One Ounce of Pure Silver
Perhaps the most recognisable treasure discovered within Tutankhamun's tomb was his iconic Death Mask. This mask's incredible detail features on this BRAND NEW 50p with the brand new portrait of the King.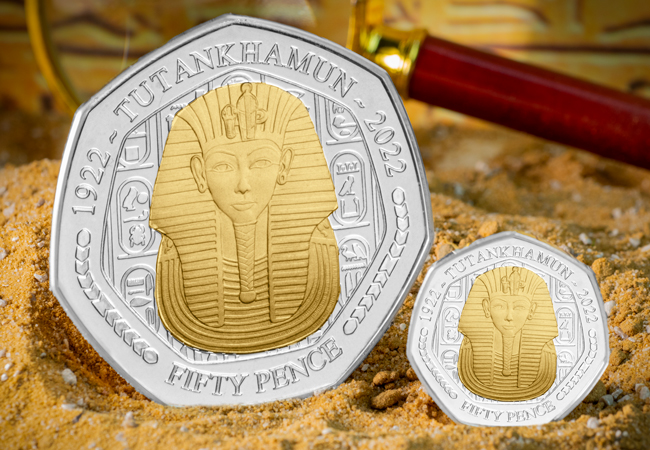 This impressive 50p has been struck to a DOUBLE DIAMETER size from 1oz of Pure Silver. That's twice the size of a standard 50p and almost four times heavier!
Due to this rare and complicated striking technique, these remarkable coins take a little longer to produce than the rest of the collection.
This coin is available to pre-order now.
Click here NOW to pre-order one of JUST 195 Available WORLDWIDE with a deposit of just £19.50 >>>
As the FIRST coins to feature the new British Isles King Charles III portrait designed by renowned coin designer, Glyn Davies, these are expected to be extremely popular with knowledgeable collectors.
And with such low edition limits, I would suggest acting quickly to secure yours before stock runs out.
If you want something extra special, there are also gold specifications available within the collection.
Click here to browse the full range of 'The Discovery of Tutankhamun's Tomb' 50p releases starting from JUST £6.99 >>

Marking her Platinum Jubilee in 2022, today she also celebrates her 96th birthday.
Her Majesty ascended to the throne on 6th February 1952 and has since reigned as a constitutional monarch through years of significant change. She sees public and voluntary service as one of the most important elements of her work, having links with over 600 charities, military associations, professional bodies and public service organisations.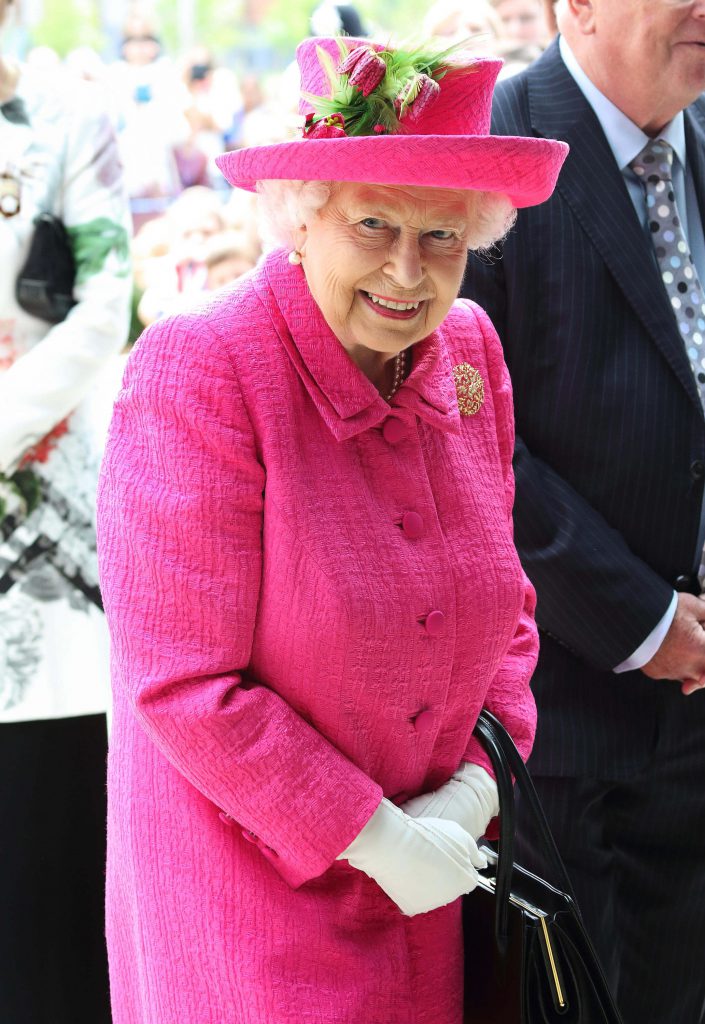 During her lifetime many coins have been issued in celebration of her birthday, of which she has two — her actual birthday on 21st April and her official birthday on (usually) the second Saturday in June.
Let's take a look at some of the different coins released over the years in celebration of Her Majesty's birthdays below.
2021 UK Queen Elizabeth II 95th Birthday BU £5
Her Majesty Queen Elizabeth II celebrated her 95th birthday in 2021. This major event, making her the first ever ruling monarch in British history to reach this milestone, was commemorated on a UK £5 coin.
The extraordinary 95th anniversary year is highlighted on this detailed £5 coin, designed by heraldic artist Timothy Noad. It features the date of the Queen's birth and the year 2021 visible on the reverse. The Royal Cypher takes centre stage, with the quote "MY HEART AND MY DEVOTION" surrounding it along the edge. Ninety-five mills are found on this coin's 'waved' milled edge, celebrating one for each year of the Queen's life.
Traditionally, UK £5 coins are reserved for the most important Royal and Historical anniversaries, and there are few Royal events which are as important as Her Majesty's birthday.
QEII 95th Birthday BU 50p
In 2021, 10,000 of these 95th Birthday 50ps were released into circulation on the Isle of Man. Fully approved by Buckingham Palace, this design features specially commissioned artwork by sculptor Luigi Badia.
Badia has impressively created over twenty-five portraits of the Queen and this QEII 95th Birthday Brilliant Uncirculated 50p features a recently designed portrait of Her Majesty. His process of sketching a new portrait of the Queen starts with collecting lots of reliable references, combining them to make a unique portrait.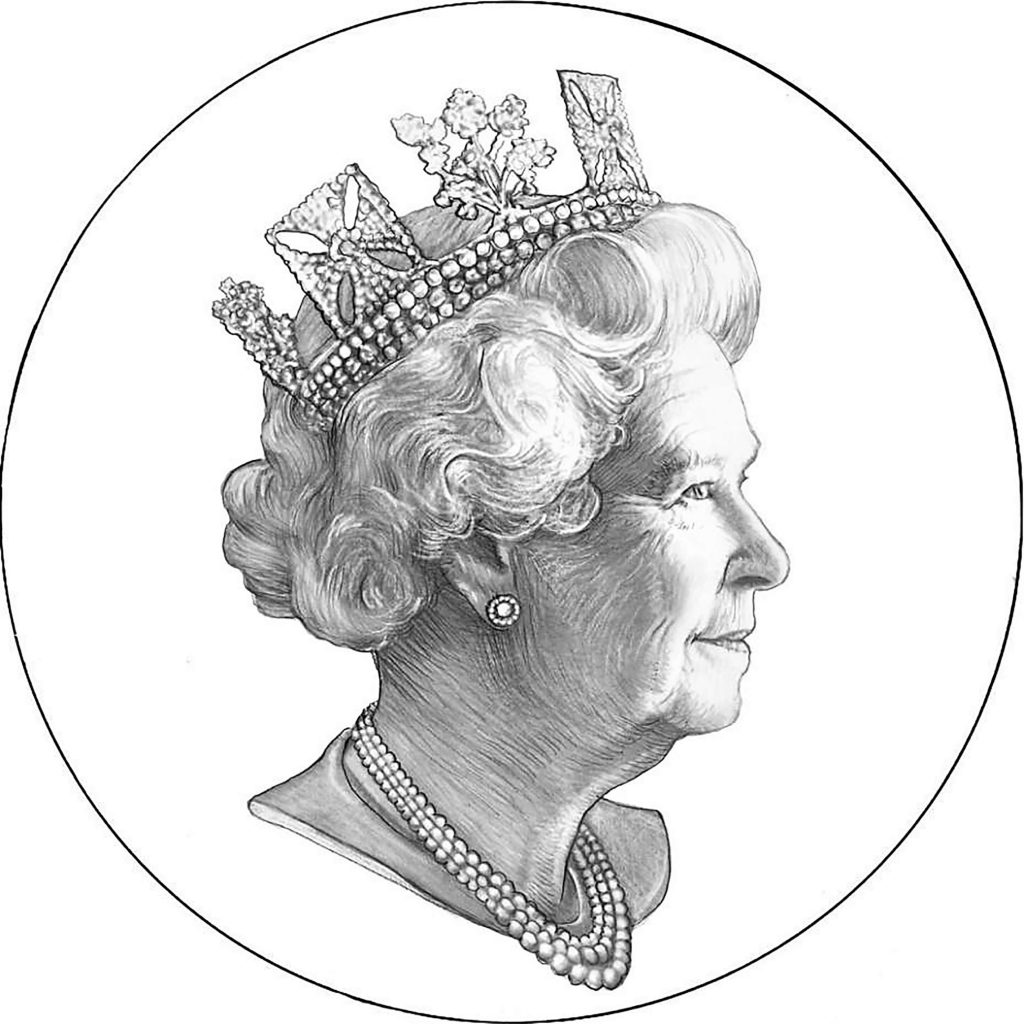 When Badia sketches a portrait to feature specifically on a coin, he usually chooses a profile portrait for a more traditional design. He uses the sketch just as a guide for then producing the plaster model, which he crafts himself over a few weeks to ensure the final coins depict his version exactly.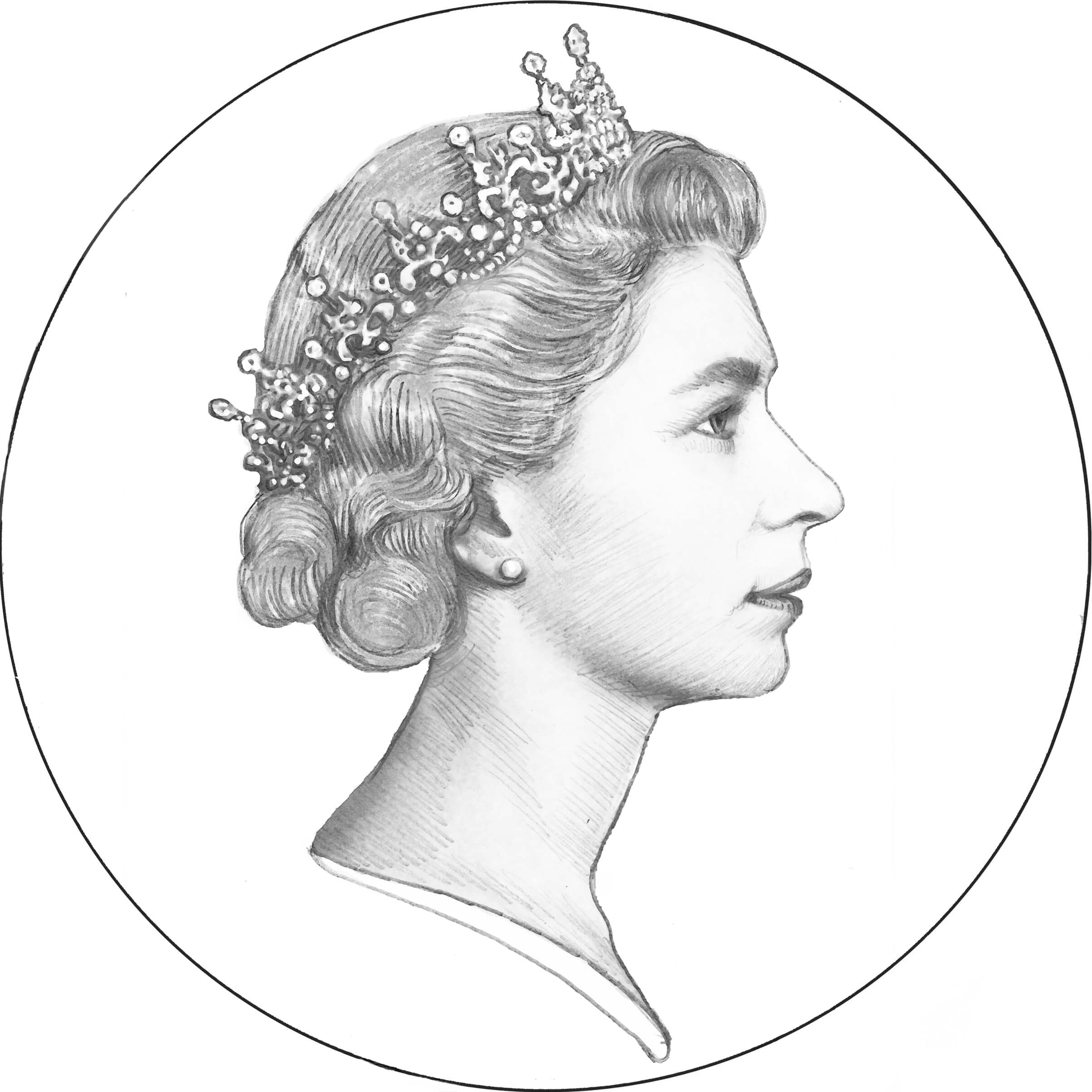 British Isles 50p coins like this rarely turn up in your change in the UK, making these 50p coins some of the most sought-after circulating coins around.
UK 2021 Queen Elizabeth II's Official Birthday Silver
DateStamp™ Issue
This special DateStamp™ issue features JUST 500 hand-selected UK 2021 Royal Coat of Arms 1oz Silver Coins, protectively encapsulated and stamped with the official Royal Mail one-day-only postmark of 12th June 2021 – the official date of Her Majesty's 95th birthday.
This 1oz coin is impeccably struck from 99.9% Pure Silver to The Royal Mint's Bullion finish. The reverse design by Timothy Noad depicts the official Coat of Arms of HRH Queen Elizabeth II, with the historic design celebrating centuries of British Royal lineage — The Royal Arms is the official coat of Arms of the ruling monarch.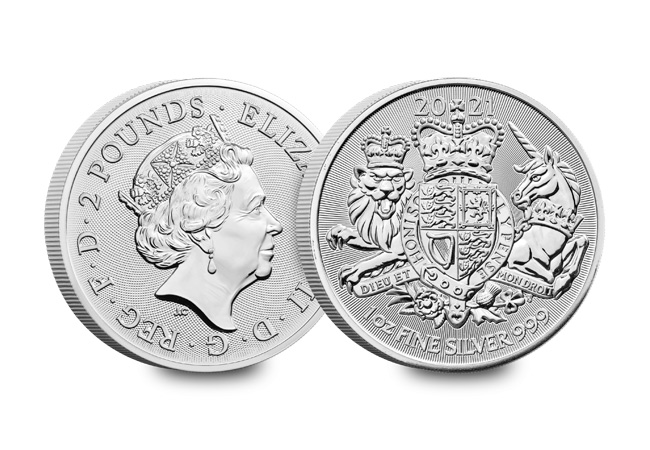 The UK Royal Coat of Arms 1oz Silver Coin has a maximum mintage of 100,000 coins but considering JUST 500 of these limited DateStamp™ issues were available upon initial release, it makes this particular presentation incredibly sought-after.
Visible within the reverse design are the national flowers for each country within the UK: the Tudor rose of England, the Leek for Wales, the Shamrock for Northern Ireland, and the Thistle for Scotland. Featuring on the obverse is Jody Clark's definitive coinage portrait of Her Majesty the Queen.
2006 UK 80th Birthday £5 Coin
In 2006 a special £5 coin was released, which has since been announced as the fourth rarest £5 coin issued (as of the latest mintage update in 2013)! This £5 coin celebrates the Queen's 80th birthday, with the dates 1926 and 2006 inscribed as Her Majesty was born in 1926.
This £5 coin is very popular with collectors, which is not surprising when you see its beautiful design. Three trumpets with trumpet banners display on the reverse, accompanied by the inscription "VIVAT REGINA", the Latin phrase for 'long live the Queen'. Danuta Solowiej-Wedderburn designed the reverse whilst the obverse features Ian Rank-Broadley's (FRBS) portrait of HRH Queen Elizabeth II.
One such event that took place for Her Majesty's 80th birthday included an informal walkabout in which the Queen spent roughly forty-five minutes interacting with more than 20,000 well-wishers who lined the streets outside Windsor Castle. She was accompanied by The Duke of Edinburgh and crowds waved Union flags, as well as carried colourful celebratory bouquets.
---
Did you know that due to the Coronavirus Pandemic, the Trooping the Colour ceremony which traditionally marks Her Majesty's official birthday, could not follow its long-established format in 2021.
Coins that have an interesting back-story, such as these, can be particularly sought-after with collectors!
Explore our range of coins in celebration of the Queen's previous birthday's by clicking here >>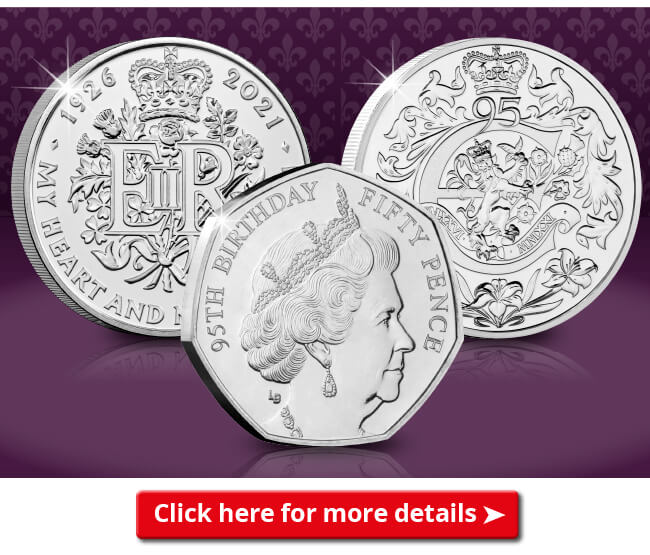 First issued by the Bank of England in 1694, Banknotes were originally supposed to be used as a receipt in exchange for gold loans to the bank. Owners of Banknotes could literally take their note to the Bank of England and exchange it for the equivalent price in gold.
In fact, all British notes still have the statement "I promise to pay the bearer on demand the sum of…" to this day.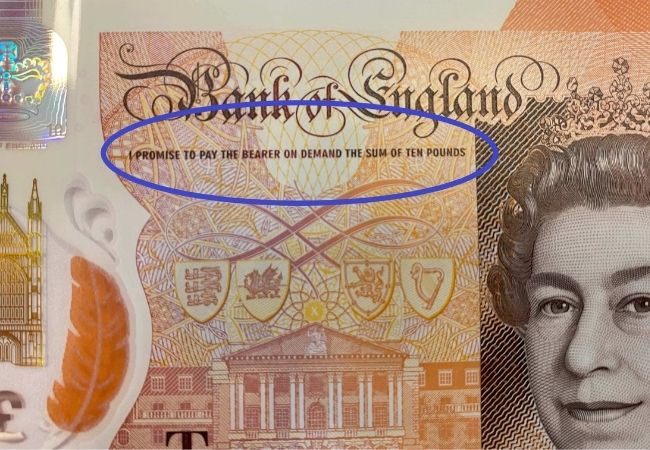 Britain stopped using the gold standard in 1931, meaning that the right to redeem Banknotes for gold ceased. And by 1945, a metal thread had to be introduced on the £5 note following a security threat from Nazi Germany.
In this blog, we'll explore the history of the 'White Fiver', why an estimated 70,000,000 of these 'notes' were burned and the story of one of wartime's most over-the-top secret plots…
The Story Behind The 'White Fiver'
The £5 note was only ever intended as a temporary measure, William Pitt, the Prime Minister at the time originally planned to take the £5 out of circulation once economic conditions improved. However, the £5 note has since become the longest serving denomination and at one point was even the highest denomination Bank of England note.
Active between 1793 and 1945, the Bank of England's White Paper £5 note was the second variant of the denomination and became known as the 'White Fiver'. Much bigger than today's equivalent (which stands at 135 x 70mm), the original paper notes were a huge 195 x 120mm.
But production of these notes was halted during World War II and a new metal thread security feature was introduced to combat counterfeiting attempts from Nazi Germany.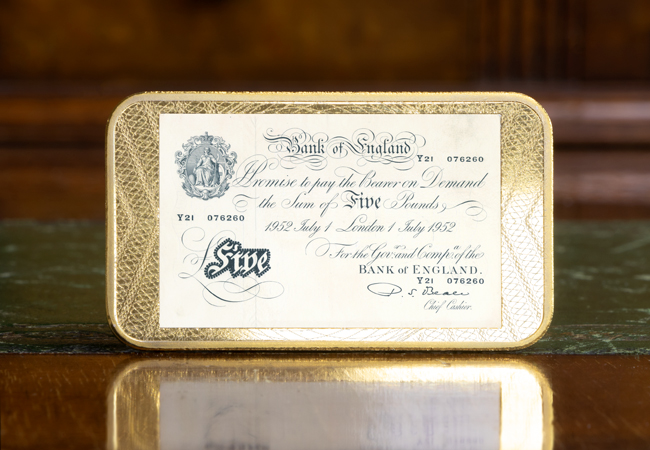 Operation Bernhard
The largest counterfeiting operation in history, Operation Bernhard was the codename of a secret Nazi plot to destabilise the British economy. The Nazis planned to drop counterfeit notes throughout Europe to cause artificial inflation of the British pound.
In 1942, production of counterfeit British 'White Fivers' began behind the gates of Sachsenhausen concentration camp. Prisoners worked to perfect the process, revealing over 150 secret security marks, creating identical ink, solving the serial numbering system and printing the notes. By 1945 it is estimated that 70,000,000 notes were printed by inmates – a cache of upwards of £100,000,000.
The plot never came to fruition and at the end of the war Nazis burned huge amounts of British "currency". But the Bank of England didn't take any chances and withdrew all circulating notes.
Unsurprisingly Operation Bernhard, as it was known, is remembered as one of wartime's most over-the-top secret plots.
And that's why, over 60 years since it was legal tender, the 'White Fiver' remains the most famous banknote ever issued…
Your Limited Edition Collecting Opportunity
Today you can own the White Fiver Gold-plated Ingot for FREE (you'll only pay postage!) with this introductory offer.
Your White Fiver Ingot is plated in 24 Carat Gold and struck to a Proof-like finish, framing the famous black and white design superbly.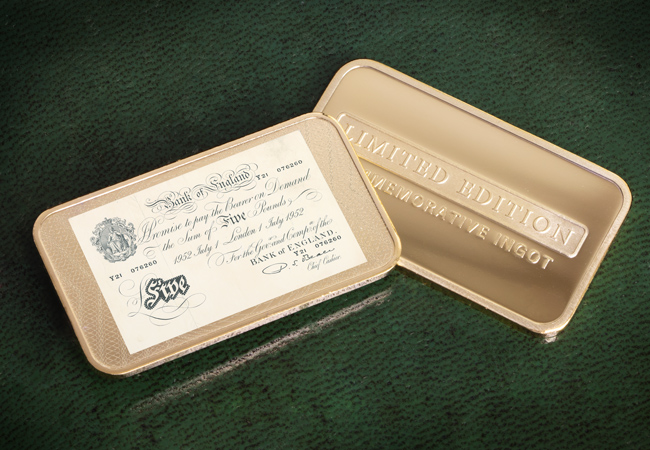 Just 9,950 of these White Fiver Gold-plated Ingots have been issued for collectors worldwide, a tiny number given the important part the White Fiver has played in British history.
And what's more, you will gain exclusive access to the History of Banknotes Ingot Collection.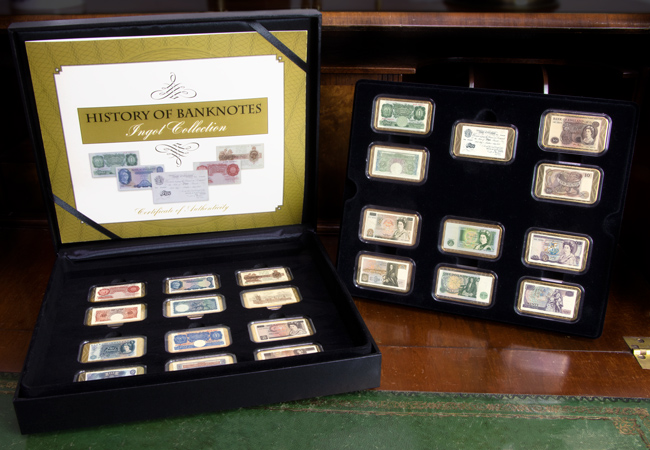 Introductory Offer
The White Fiver is an Introductory Offer for the History of Banknotes Ingot Collection. Each month, you'll receive two Gold-plated Banknote Ingots for £25.00 (+postage). Next month, you'll also receive your FREE Presentation Case to house your collection. You can cancel your subscription at anytime. Click here to secure yours >>
Click here to purchase the White Fiver Gold-Plated Ingot with no subscription for the full price of £19.99 (+postage).