Posts Tagged 'sovereign range'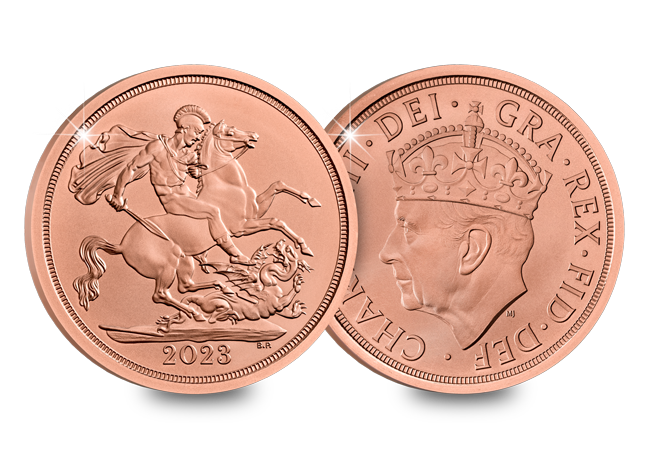 The Coronation of His Majesty King Charles III was one of the most momentous occasions in modern British History, marking the culmination of a 74-year journey to the throne.
A huge global spectacle, the ceremony itself defined a new chapter for the British monarchy, as His Majesty The King was crowned alongside Her Majesty The Queen.
And now, you can commemorate this landmark event with the new Coronation Sovereign 2023 Range, celebrating The King's coronation.
The range isn't available just yet, but the Struck on the Day Coronation Sovereign has already sold out – so make sure you register your interest below to be the first to receive the latest news on this milestone Sovereign release.