Posts Tagged 'definitive stamps'
On Saturday 17th June 2023, the UK will witness King Charles III's FIRST Trooping the Colour ceremony as our monarch.

Whether you're tuning in on the television or travelling to see the spectacle in person, we can all expect to see a stunning display of military precision and horsemanship as the procession makes it way from Buckingham Palace to Horse Guards Parade.

But what exactly is Trooping the Colour, and why do we celebrate it? Continue reading to find out more…
The origins of the ceremony
Trooping the Colour is an annual ceremony held in June to celebrate the official birthday of the British Sovereign, originating as far back as 260 years ago.

The service was first believed to have been performed during King Charles II's reign, however it wasn't until 1760 that it became an annual event to commemorate the British Monarch's official birthday under the reign of King George III.

This historical parade was named in tribute to the British Army's regiment flags, which are referred to as 'Colours' due to the different coloured insignia displayed on each one. Young officers would then march the Colours between the line of troops, giving us the 'Trooping the Colour' title, and the colourful celebration we still see to this day.
The British Sovereign's Official Birthday
But why does the British Sovereign have an official birthday?

The answer to having two birthdays is simply down to British weather being better for the parade in the month of June.

Unless the Monarch already has a summer birthday, their second 'official' one will always be in June to line up with when Trooping the Colour takes place and to maximise the chances of good weather conditions.

So, although King Charles III's actual day of birth is 14th November, he will be celebrating his very first King's Birthday Parade on 17th June this year.
What to expect on the day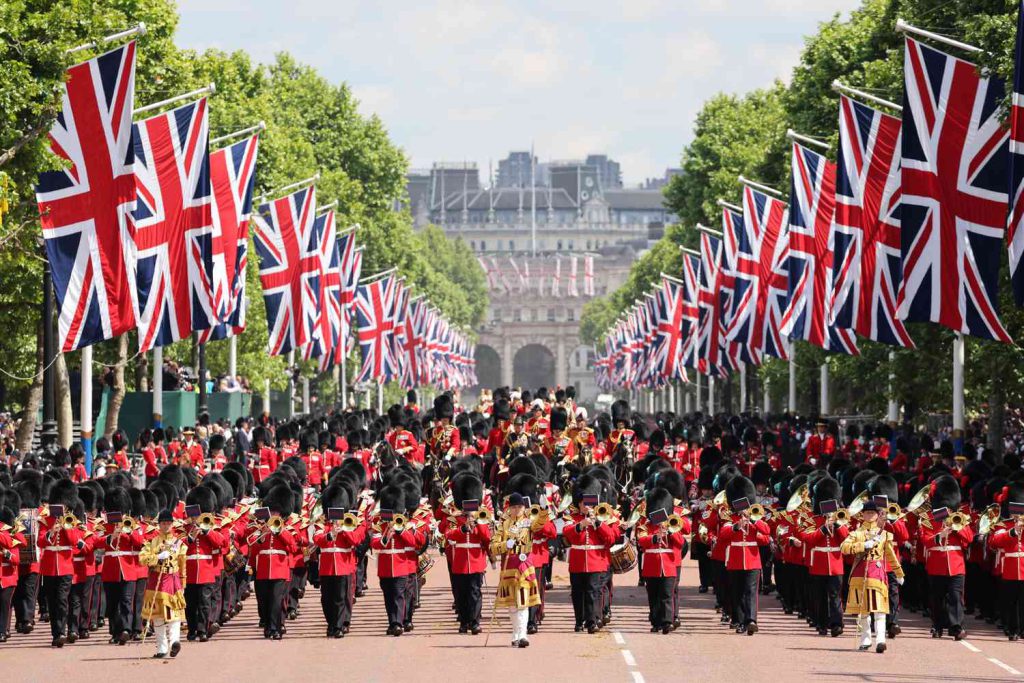 On the day, you can expect to see an impressive display of pageantry as His Majesty's personal troops march down The Mall from Buckingham Palace to Horse Guards Parade, where the ceremony will begin.

There will be over 1400 parading soldiers, 400 musicians and 200 horses, alongside members of the Royal Family on horseback or in carriages – and of course, with King Charles III himself taking the salute.

As the procession takes place, mass crowds with waving flags are expected to line the streets, with many more around the world viewing the spectacle on television.

And with this year's Trooping the Colour ceremony being King Charles III's FIRST as Sovereign, it will certainly be a historical event to remember.
The Trooping the Colour 2023 Silver Coin Cover
To commemorate this special occasion, we have released the Trooping the Colour 2023 Silver Coin Cover in ode to Charles III's King's Birthday Parade.
Featuring His Majesty's first Silver Britannia coin alongside his first Royal Mail definitive stamps, this Cover will have a one-day-only postmark of 17th June 2023 – a fitting tribute to the first Trooping the Colour of King Charles' reign.

But with only 200 available worldwide, make sure to secure yours now by clicking here >>